Following a more than two year hiatus, the Aircraft Commerce Conference is back and once again taking place in Miami, FL, USA. TrustFlight is excited to be in attendance with a diverse group of IT suppliers, specialists and other exhibitors.
In the decade that Aircraft Commerce has been hosting the MRO & Operations IT conference, there's been plenty of conversation regarding the benefits of digital tools and solutions, and even making industry adjustments towards paperless operations. Slowly, but surely, aviation has become less resistant to commit to digital transformation. The pandemic, nevertheless, has pushed many industry players to realize that adoption of digital tools is essential to an airline/operator's capability to adjust to rapidly changing circumstances with minimal impact on their bottom line.
Along with the difficulties posed by Covid-19, the tragic occurrences in Ukraine brought forward another series of impacts that have been felt around the globe. Supply chain shortages, hikes in fuel prices, and rapid inflation are just some of the challenges faced by Airlines, MROs, and their customers alike; the impacts of which can be reduced with the help of digital solutions. Airlines and MROs with a well implemented suite of digital solutions are best positioned to be dynamic in the face of adversity compared to their counterparts who are reluctant to leave paper behind. The flexible nature of paperless tools ensures that Airline operators and MROs are ready to roll with the punches, no matter the uncertainty of a situation.
Airlines and MROs who have already taken the first steps to post-Covid recovery and digitization with new and modern IT solutions will be sharing their experiences at the conference. Attendees, Airlines, and MROs alike, will have unique opportunities to meet IT suppliers and discuss future plans, difficulties, and developments across the sector. The TrustFlight team will be present with a diverse wealth of industry knowledge and aviation experience. On the product and service end of things, our team will be offering a chance to discover more about our electronic Tech Log, Centrik, Digital Engine Log, MEL Manager, and our continuing airworthiness and authoring services. The MRO IT conference will prove to be a great chance to connect with TrustFlight to learn more about our paperless solutions and get in on live demos.
As a part of the TrustFlight delegation, Co-founder and CEO Karl Steeves will be a part of a group of panelists discussing paperless aircraft and engine lease transactions, and the key issues that surround them. A host of obstacles and facilitators will be covered, including data quality and standards, and digital records. Karl is bringing his own technical expertise around our Digital Engine Log (DEL) and the number of benefits it provides an operation. Ultimately, an asset with a comprehensive and complete maintenance history retains its value far better than one without. Moreover, the unrivaled efficiency of well thought-out digital tools gives DEL the capability to reduce engine onboarding time from weeks to hours and drastically improves an organization's visibility into operational and maintenance data. Hence, relevant personnel have access to real-time dashboards and reports highlighting areas that need attention, promoting compliance and providing improved oversight.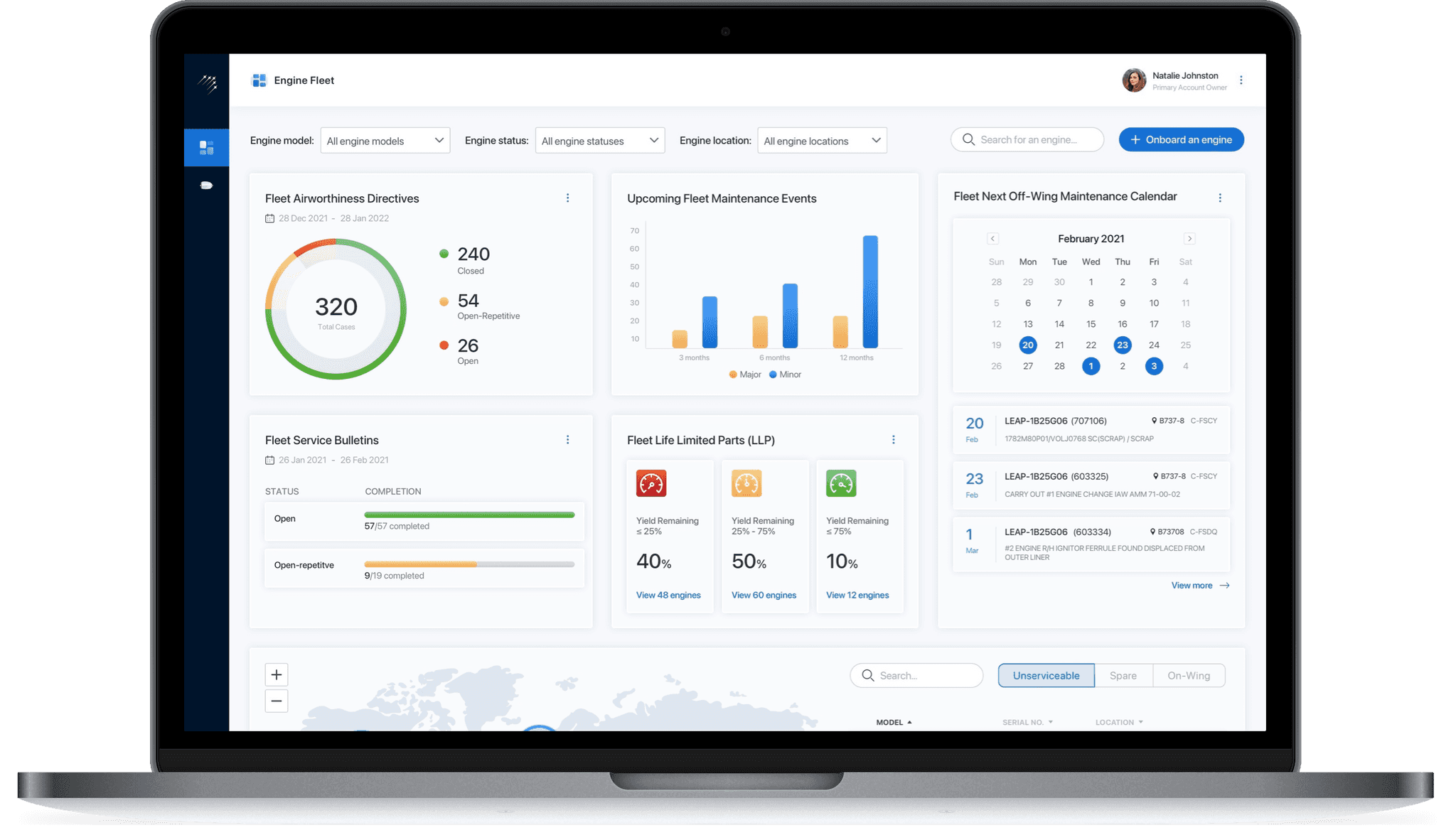 Others from the TrustFlight team will be taking part in two vendor showcases, delving into the series of innovations within our suite of digital products and services. Attendees will have the opportunity to get an overview of the integrations and key functionalities of our electronic Tech Log. They will also get the chance to explore the ins and outs of the operational management system, Centrik, that TrustFlight offers. Throughout the conference, our team will be available to brief operators and MROs on the value that digital solutions can provide, and more importantly the unique benefits that the TrustFlight suite has to offer.
We are looking forward to meeting you at the conference and scheduling future conversations. Sign up and let us know you're coming.